watch the trailer
d
irector
Eliza Zdru
c
inematographer
P
a
ula Oneț
original soundtrack
SUPAPE with Handrei
running time 90 min
ge
n
re creative documentary
type personal, travel, archive film
prod

uc

tion country
Romania, Bulgaria, Macedonia, Albania and Greece
y

e

ar of production 2014-2015
estimated release date
2016
production company
Saga FilmLOGLINE
Transgressing thwarting political turmoil and fiery circumstances, Milton and Ianaki Manakia filmed the very first documentary images of the Balkans, becoming witnesses of a radically changing social and political landscape. A subjective look at the first "objective" images shot in the region at the turn of the XXth century and at the lifestory of the two people behind these images.
This project was developed in ARCHIDOC - a documentary workshop run by La Femis, France and sponsored by the MEDIA programme of the European Union.
For more information
www.creativedistrict.com/project/400/
see snapshots from the film and pictures from the shooting
Powered by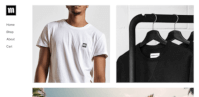 Create your own unique website with customizable templates.