watch the full film online
director, cinematographer & editor
Paula Oneț
running time
00:25 min
production country
Turkey
year of production
2012
Anadolu University, Eskisehir - Turkey
LOGLINE
This project is dedicated to the earthquake of Van, 2011.
It is based on the true story of a child who died between the broken walls of a building.
It was developed for the
Videography
class, coordinated by the prof. Ebru Baranseli.
Powered by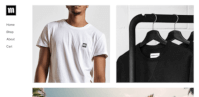 Create your own unique website with customizable templates.