watch the trailer
original Title:
Gutuiul Japonez
director
Mara Trifu
editor
Paula Onet
cinematographer
Radu Gorgos
sound designer
Tudor Petre
running time 21:07 min
g
e
n
re creative documentary
type memory, portrait film
year of production
2012
country of production
Romania

Production Company
Aristoteles WorkshopSINOPSIS
Madame Grosu knows how to observe the deepest meanings in the smallest things like a great oriental philosopher. She is voluble, wise and quick-witted. She loves nature and animals and she enjoys a cigarette from time to time. Nowadays 90 year old Clotilda Grosu lives with her many cats in her old mansion. With her stories, she moves from the present to events years before getting the most out of her extraordinary joie de vivre.
FESTIVALS
NEW WAVE International Student Film Festival / 2015 / Sofia, Bulgaria
INDIELISBOA / Romanian Days / 2014 / Lisbon, Portugal
DOCUMENTARIST – Istanbul Documentary Days / 2013 / Istanbul, Turkey
TIMISHORT International Film Festival / The Great Trophy - International Competition / May 2012 / Timișoara, Romania
CRONOGRAF FILM FEST /
3rd place in International Competition
/
May 2012 /
Chi
șinău, Moldavia
GOPO Awards
(The National

Romanian film awards) / Nominated for Best Short Film / 2012 / Bucharest, Romania
VUKOVAR
Film Festival / in Competition / 2012 / Vukovar, Croatia
ASTRA Documentary Film Festival / Special Screening – Made in Romania / Nov 2012 / Sibiu, Romania
IDFA- International Documentary Film Festival Amsterdam / International

Competition for Mid-Length Documentary, Panorama

/ Nov 2012 / Amsterdam, Netherlands
FFEST International Student Film Festival / Grand Prize / 2011 / Cluj-Napoca, Romania
ARISTOTELES Workshop Association / Special Jury Award / 2011 / Vama, Romania
see snapshots from the film
Powered by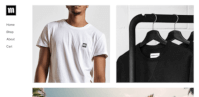 Create your own unique website with customizable templates.