watch the full film online
the film was made during NISI MASA Experimental Film Workshop
participants
Synes Elischka, Filippo Spreafico, Bela Lukac, Ioana Tarchila, Daria Blazevic, Hannaleena Hauru, Sorina Diaconu, Péter Lichter, Georgia Aliferi, Paula Onet,
Grig Vulpe, Philip Krieps, Cristian Pagu
The images were shot on film by each participant.
edited by Hannaleena Hauru
music by This Heat
produced by
NISI MASA European Network of Young Cinema
running time 21:45 min
g
e
n
re experimental film
prod

uc

tion country Romania
y

e

ar of production 2012
16 mm film stock and processing provided by Kodak Cinelabs Romania.
Supported by European Union Youth in Action Programme, Bucharest International Experimental Film Festival and Universitatea Nationala de Arta Teatrala si Cinematografica "I.L. Caragiale" Bucuresti
Powered by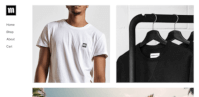 Create your own unique website with customizable templates.