watch the full film online
original title DISTANCE IS THE SOUL OF BEAUTY
director, cinematographer & editor Paula Oneț

running time 02:10 min
production country all countries I lived in until 2012

This video was made for DOCNOMADS 2012.

This is how I saw myself in 2012.
Powered by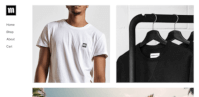 Create your own unique website with customizable templates.