title: 1
Roof 4GENerations Women

d

irector &

c

inematographer
Paula Oneț
producer
Antropodocs & Films
& PELIN films
genre
transmedia documentary
(TV series 7x24min, web-documentary & art installation)
prod
uc
tion country international
y
e
ar of production
2016 +
​
LOGLINE
The project gathers stories about families with 4 generations of women under one roof in different countries and cultures, treating themes like: cooking, rituals, habits and women's rites of passage within the multi-generational homes.
SINOPSIS
4 generations of women living together means one century of oral transmission of the culture.
One Roof 4GENerations Women
is an international and intercultural project which searches in different countries for families with 4 generations of women under one roof, it's an "alive documentary" because it gathers stories through a large period of time.
​Ex:,,Dinner with 4 GenW in Turkey and Spain"
We know that a big part of OUR AUDIENCE is still waiting for us in front of TV and that's why we invite them, through a TV series, to discover in each episode how families with 4 generations of women deal with one of our 4 themes: food, rituals, habits and women's rites of passage.
We are also conscious that another powerful target audience refers to the "digital nomads" who travel a lot and/or live far from their families and maybe they question the meaning of "home" and family. We know that this people go mostly digital and that's why we want to reach them through a web-documentary where they can find our video-series, with the privilege that they can choose to see the episodes by theme or by country.

We don't stop here and we give them a chance to share their own experience with a 4 generations women family through a short film, so they will become active participants in the web-documentary.
Moreover, each 4GenW story will be co-directed with a director from that specific country.

By making this documentary alive in time, we want to create an intimate diary of shared intimacy within the family.
ONE ROOF - ONE FAMILY- ONE COUNTRY - ONE STORY
MANY STORIES - ONE SERIE
​We focus mainly on women because there is no doubt they are (and they have always been) the family keepers, the ones that have been present in the house, that have been there in the space, under the roof. They are our great-grandmothers, grandmothers, mothers, sisters and daughters. Even though women's attitudes toward family roles is changing nowadays, they are the super-glue of any family.

CINEMATIC APPROACH & STYLE
The visuals of the DOCUMENTARY-SERIES imply an observational shooting of daily life activities of each woman with their families within the same roof. The duration of a TV episodes is 24 min (6 min/families in a collage editing) and the duration of the episode of the web-series is 7 min, with multiple criteria of selection the video-content for each episode.

The web-documentary will have another part called INTERVIEW ZONE where all the women from all the 4 generations families are asked the same questions so the viewer will be able to learn about the answers to the same questions through generations and cultures.

The visuals of the INTERVIEW ZONE

Once upon a time in the present…or my personal motivation
There are more and more nomadic travelers nowadays and I am one of them. The roof of my family is Skype and my space is mostly digital. I thought I can live happily ever after like this until one day when I woke up in a family with 4 generations of women in Turkey and started living with them. A whole world was revealed for me, from the way they touch and teach each other things, the way they respect the women's rites of passage, the importance they put in eating or cooking together and then I realized that not a while ago this was the most natural thing in the world. One day in Spain I've heard a young girl asking her mother: "Mom, how do you've learned to cook without having internet access?" and that was the moment I've decided to go back to the multigenerational living and search for the answers there.


RECOGNITION
so far...
​​The project was selected to be part of the training program
EsoDoc
- European Social Documentary
and received a full scholarship. EsoDoc is a training program initiated by Zelig Documentary Film School in Italy and supported by the MEDIA Programme of the European Union. offering three sessions in Norway and Italy.
Another workshop where 4GeneRelation Women" was awarded with a scholarship and where the project will be discussed, analyzed and guided is
IF LAB,
with 3 sessions in 3 different locations (Belgium, Sweden, Germany), emphasizing the understanding of the production and distribution of crossmedia projects nowadays.
Between the partners and friends of the project, we can mention ASTRA Sibiu Film Festival, Bucharest docuART, The Institute of Anthropology "Francisc J. Rainer" from Bucharest and CEVA - Center for
Visual
and Anthropological Education from Cluj-Napoca. The project aims to attract the interest of a wider audience so that the content of the platform grows and generates various annual presentations in these institutions and festivals.
​
​
​​
One of the
MEDIA
the project will generate is the VIDEO-INSTALLATION
4GenConversations. S
ee the exhibition tour bellow from the Romanian family
​(Victoria Art Center, Bucharest 2016)
Thanks to
4 generation women family (fam. Dermengiu and fam. Căpușan), prof. coordonator Roxana Trestioreanu, Victoria Art Center - Gabriela Mateescu, Andrei Simionescu, PR - Natalia Gross, Gabriel Chelcea, Horațiu Curutiu, fam. Manuela, Max și Marius Marcovici, Botond Onodi,
Naghi Cristian,
fam. Oneț
Partners & Supporters
HOLA Media
and
Centrade Cheil
Romania, This production is financed by the Romanian Cultural Institute through the CentenArt Programme
Powered by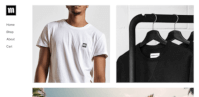 Create your own unique website with customizable templates.