title: 4GenWomen
d
irector &
c
inematographer
Paula Oneț
co-writers
Janina Ruth, Tereza Stehlikova
produced by
PELIN films
genre
transmedia documentary
(photo exhibition, video-art installation, feature documentary)
prod

uc

tion countries
: Turkey, Spain, Romania, Germany, Czech Republic
y
e
ar of production
2016 +
​
LOGLINE
The project gathers stories about families with 4 generations of women in different countries and cultures, exploring the visible and invisible family transmission, in differents formats
(photo exhibition, video-art installation, feature documentary)
.
​Dinner with 4 GenWomen in Turkey and Spain
By making this documentary alive in time, we want to create an intimate time and space of shared intimacy within the family.
4GenWomen families from Romania and Spain


​​One of the MEDIA the project generated is the VIDEO-INSTALLATION 4GenConversations. See bellow the exhibition tour bellow from the Romanian family
​(Victoria Art Center, Bucharest 2016)
Thanks to
4 generation women family (fam. Dermengiu and fam. Căpușan), prof. coordonator Roxana Trestioreanu, Victoria Art Center - Gabriela Mateescu, Andrei Simionescu, PR - Natalia Gross, Gabriel Chelcea, Horațiu Curutiu, fam. Manuela, Max și Marius Marcovici, Botond Onodi,
Naghi Cristian,
fam. Oneț
Partners & Supporters
HOLA Media
and
Centrade Cheil
Romania, The video-exhibition in Valencia was financed by the Romanian Cultural Institute through the CentenArt Programme
Powered by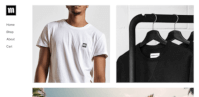 Create your own unique website with customizable templates.